Hello Everyone!! I hope you are well. Welcome again, Today's blog is for my women who are in their maternity period and want to buy such amazing and comfortable attire for their baby bump. Here are some maternity stores to help you out!!
I know Mom-to-be is a very grateful moment in every women's life and I know when a baby is in your bump, It tolls around your tummy and you feel that… But that shouldn't stop you all to flaunt and feel comfortable all-around your outfits.
Read More: Basic Summer Essentials
Here, I am discussing or linking some budget-friendly Maternity Showrooms to support your baby bump while styling!!
Maternity Stores:
Mothercare
If we're searching for maternity clothes, the Mothercare brand had to be on the top list!! This store has all facilities you need for dressing up comfortably during your pregnancy *sigh of relief*! They have maternity lingerie, dresses, tops, and nightwear – all under one showroom. So, must visit your nearest showroom and shop away!!
Maternity Store: Mothercare – Select CITYWALK, Saket, DLF Promenade & Other Outlet.
2. H&M
We all know that the H&M brand is known for their comfy, quality clothes and they keep all this comfy quality in maternity wear also, these guys have a special maternity wear section where you can select amazing jersey dresses, super-stretchable trousers, boyfriend jeans, nursing tops, and even sweet swimsuits *NAICE*. Visit the store or shop online and make your journey super stylish and comfy!
Where: H&M – Select CITYWALK, Saket, DLF Mall Of India, Ambience, Vasant Kunj.
Shop Online Here: http://www2.hm.com/en_in/women/shop-by-product/maternity-wear.html.
3. Fabindia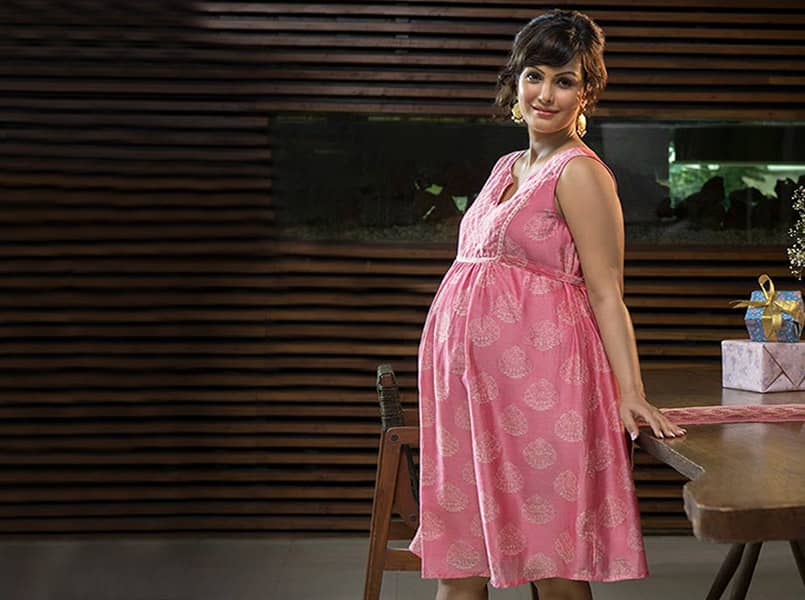 We understand your mood swing to wear a comfortable yet trendy ensemble when you're in your maternity period! So, Fabindia is here to fulfill this demand of yours with their pretty, colorful, printed cotton dresses, cotton belly pants, and some maternity things as well. Stay at home and buy everything that enhances your pregnancy figure *shiny* *shiny* !!
Where: FabIndia – N Block GK I, Select CITYWALK, Saket, CP & Other Outlets
Shop Online Here: https://www.fabindia.com/categories/women-maternity-wear/cid-CU00346378.aspx?trkcat=mm-Maternity%20Wearhttps://www.fabindia.com/categories/women-maternity-wear/cid-CU00346378.aspx?trkcat=mm-Maternity%20Wear
4. FirstCry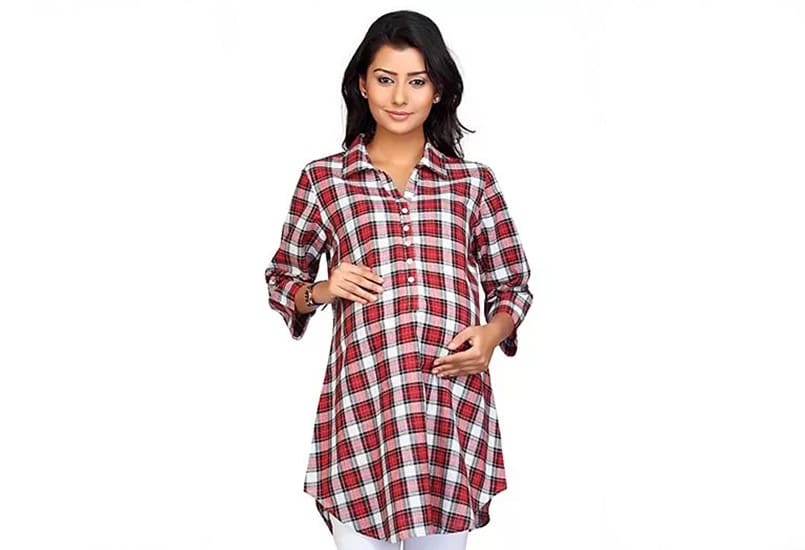 Here is another maternity store that has a crazy collection of stuff that has everything from footwear to ethnic wear, lingerie to nightwear, and some more! Have a look over to their store or shop online and order their most comfy and cutesy maternity tunics or beautiful dresses and style your pregnancy wardrobe.
Where: FirstCry.com – Vikaspuri, Janakpuri, Lajpat Nagar & Other Outlets.
Shop Online Here: http://www.firstcry.com/maternity-clothing-and-care?ref2=menu_dd_catlanding
5. Momiffy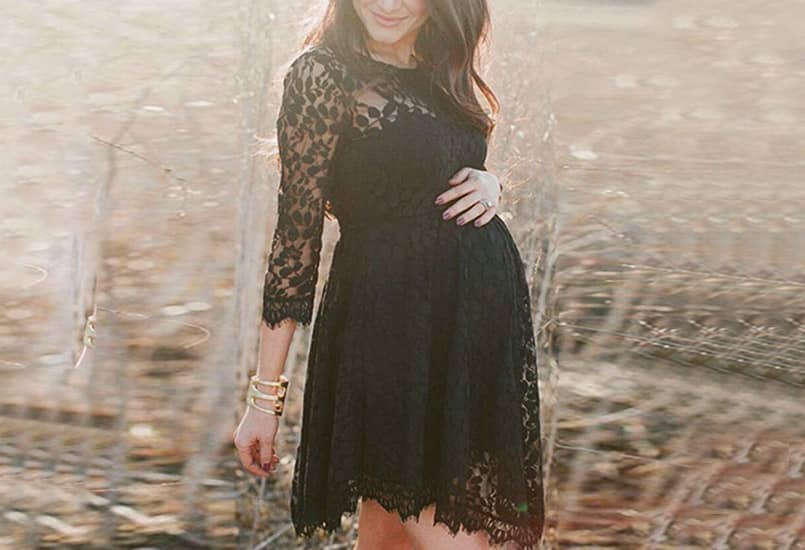 Must visit this store, if you are struggling to find perfect maternity wear. Then, this cute online store gives you every essential of maternity clothing like pretty maxi, Kurtis, nightwear and so much more that you'd be going for choice! So why are you waiting? Collect all your faves to the cart RN!!
Where: Momiffy.com – 111, 1st floor, Vardhaman Bee Pee Plaza, Pocket 1, Sector 5, Dwarka.
Online-store: https://www.momiffy.com/maternity-nursing-pregnancy-wear/
6. ASOS
ASOS is a very popular company, established on a UK-based website that gives you plenty of outfits right in your footstep. They've various other stuff for pregnant women as well. Just see through their catalog and add some items to the cart right away!!
Shop Online Here: http://www.asos.com/women/maternity/cat/?cid=5813&nlid=ww|clothing|shop+by+range
7. Limeroad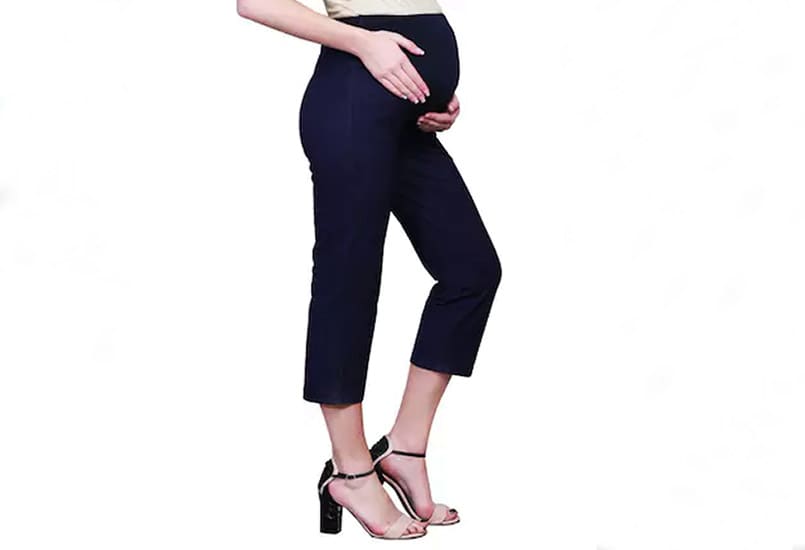 This website understands the need for your baby bump! They have their own specially designed chic leggings for pregnant women and trust me, they look cool as well as stylish!! Apart from leggings, you can also try their classy Kurtis and flowy dresses here. So, click on the link to the website!
Online Website: https://www.limeroad.com/clothing/maternity-wear#classification%5B%5D=.0.1116.11201577&sort%5B%5D=scCount%2Bdesc&stock%5B%5D=1
8. Mama Couture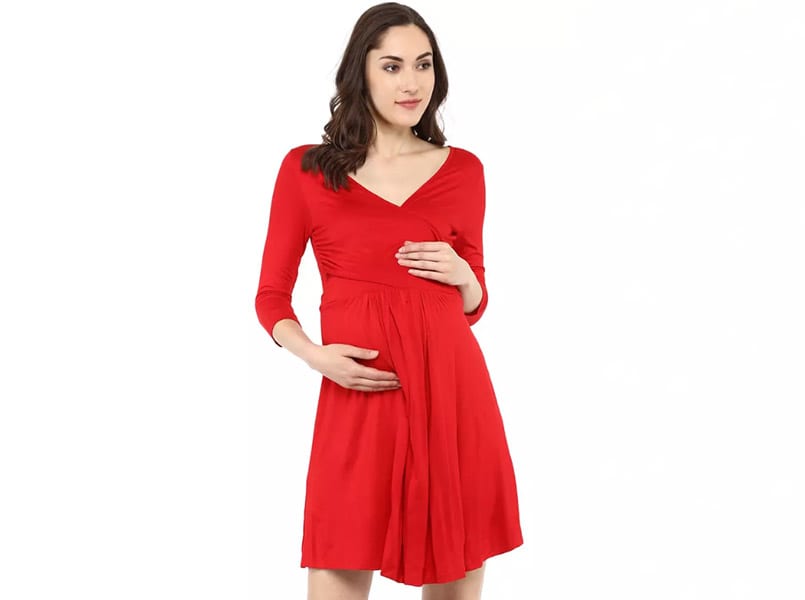 Fashion and maternity go hand in hand if you visit this website! They have smart and elegant skirts, pretty ethnic wear, maternity dresses, and blouses for you. Log in to them right away and grab the most amazing attires to flaunt your baby bump.
Shop Online Here: https://www.mamacouture.co.in
9. Momzjoy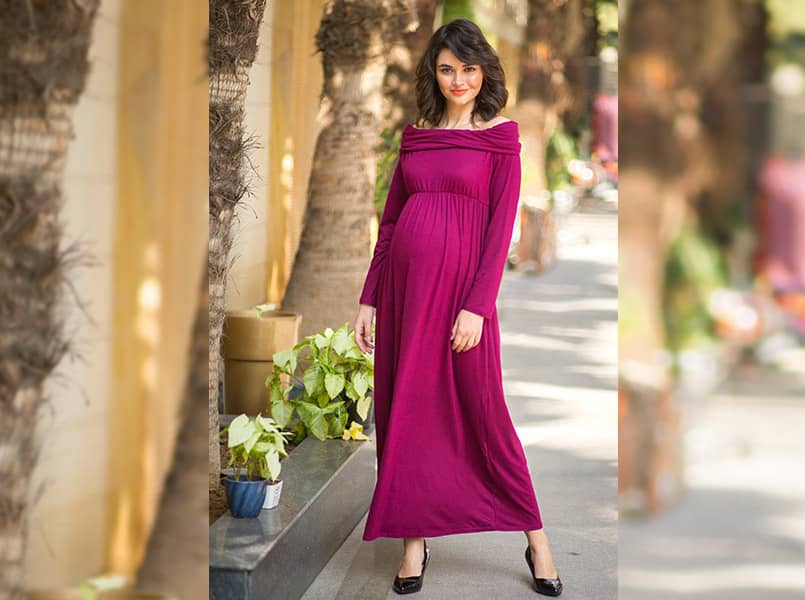 By their name, Momzjoy they create fashionable and functional maternity stores for all women that are in their post-pregnancy!! Even a Bollywood celebrity was seen dolled up in beautiful ensembles from this website when she was pregnant. They've long and short dresses, and more to make you look oh-so-glamorous.
Store: https://momzjoy.com
10. Nine Maternity Wear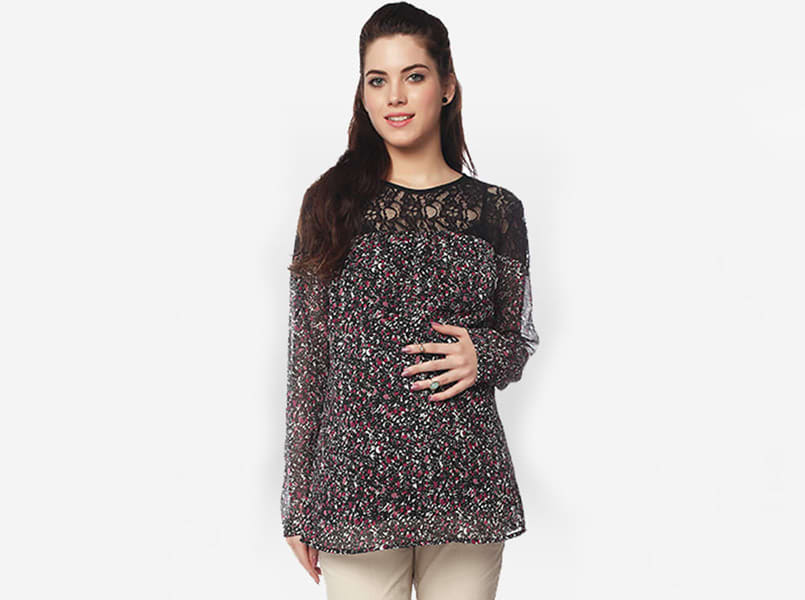 With loads of smart and trendy clothing, this website is only for the moms-to-be! Nine Maternity Wear gives all trendy jeans, dresses, lounge sets, nursing dresses, and more. We know that rooming into the store and doing shopping is really terrible in pregnancy, So must try their online website right away and purchase all your favorites, and get delivered right to your doorsteps.
Buy Online: http://www.ninematernitywear.com
11. Seraphine

After wowing cities like London, Paris, New York, Dubai, and Hong Kong, Seraphine is all set to make mommies in Delhi all pretty with their brand new store that is likely to open in August! These guys claim that Kate Middleton is their customer and we can't wait to check out their kickass collection in India.
Buy Online: https://www.seraphine.com/en-gb/
Conclusion:
I feel very grateful, to see you again!!
This blog will suggest to you some maternity stores from which you can purchase chic pregnancy attire while flaunting your baby bump.
So, check out all these stores and invest in their shopping sites 'cause pregnancy doesn't mean you can't look trendy!!